Guatemala
Top Destinations
Quetzaltenango
Guatemala travel destination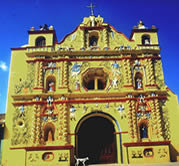 Quetzaltenango is a colonial town settled by the Conquistadores and surrounded by mist-covered mountains, the Santa Maria volcano and the active Santiaguito volcano. Quetzaltenango is called Xelaju or simply Xela (shay-lay) by almost everyone, including its Quiche Maya citizens who still use this original Quiche name for the site where the Spanish conquistadores built their city.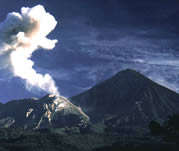 Quetzaltenango is the commerial center of Southwestern Guatemala. It is the center of the Quiche Maya people and the second largest city of Guatemala. In town, visitors will find services and accommodations while those that wish to get out to explore the mountains will find numerous eco-tourism organizations offering hiking and camping treks through the mountains, complete with all the necessary gear and professional, experienced guides.
Near Quetzaltenango are the hot springs of "Fuentes Georginas". The road leading to the hot springs passes through lush plots of agriculture and tranquil scenes of farmers, and sheer drop-offs along the passage create awe-inspiring views of the valley below. At the end of the road you will find the hot springs and a restaurant. Also in the area are two blown glass factories, where locals continue the artful tradition of glass blowing creating beautiful products that are available for sale in giftshops throughout the country.
Guatemala
Reservation
Services