Description Isla de Flores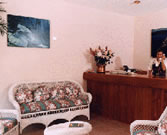 The Hotel Isla de Flores is among the most luxurious hotels on the island. The island of Flores is a beautiful island in the middle of the Peten-Itza lake, one of the oldest populated cities in the Western hemisphere. There you can enjoy the beauties of the Guatemalan tropics.
Amenities Isla de Flores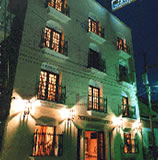 The Hotel Isla de Flores is only a few minutes from the Airport of Santa Elena, Peten. We offer you the complete comfort that you deserve including transportation and guide services to all the archaeological sites of Peten. Each room has two double beds, air conditioning, Cable TV, telephone, bathtub, hot water and roof ventilation.
The Hotel Isla of Flores counts with a particular architecture of Caribbean cut, unique tradition in the national territory. This constitutes an encounter between the architectonic tradition of the English Caribbean and the Mayan tradition. Fortunately this presence little has changed in the island and presents recovery symptoms.

Hotel Amenities:
Room Amenities:
Transportation
Guide services to all the archaeological sites of Peten
Air conditioning
Cable TV
Phone
Shower
Hot water
Ceiling fans
Reservation
Hotel Isla de Flores
To reserve this hotel, please complete this form, along with any comments. Required fields are marked *