Description Hotel Casa Palopó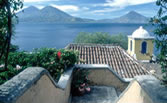 Casa Palopo is a 7-bedroom villa terraced into the hillside overlooking Lake Atitlan and three magnificent volcanos. The hotel is located in Santa Catarina Palopo, 7 km from Panajachel. Named for the two Mayan villages nearby, Casa Palopo is the place to be; where days are spent soaking up the sun, relaxing by the pool, reading, creating or exploring the Mayan world that surrounds the region.
Servicios de Hotel Casa Palopó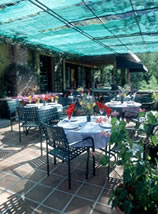 El Hotel casa Palopó es el lugar ideal para descansar, tomar el sol, gozar de la piscina o simplemente disfrutar del entorno natural que lo rodea. Desde el Hotel también puede organizar una visita al mercado de Chichicastenango los días Jueves o Domingo.
Diseñado con especial cuidado en los detalles, el hotel combina en su decoración elementos contemporáneos y Mayas.
El restaurante en Casa Palopo sirve especialidades de cocina tanto local como internacional. Durante el día se ofrece servicio completo de bar y restaurante. El desayuno completo está incluido en el precio de cada habitación. Ofrecemos servicio de transporte al aeropuerto, transferencia por medio de helicóptero, tour de 1 día alrededor del lago. Otras comodidades incluyen internet, correo electrónico y servicio de fax.

Comodidades del Hotel:
Comodidades de la habitación:
Reservation
Hotel Casa Palopó
To reserve this hotel, please complete this form, along with any comments. Required fields are marked *