Description Casa Capuchinas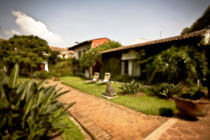 At Casa Capuchinas B&B we make every effort to provide our clients and guests with the best possible service to make your stay a complete success. We hope that you will share with us the richness of the Guatemalan heritage, the pride with which we perpetuate our traditions and customs, and the spectacular cultural coloring that fills the daily life of a people of great human warmth, who welcome you today with open arms.
Amenities Casa Capuchinas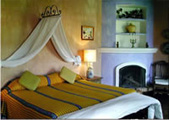 We invite you to discover Guatemala, to enjoy our tourist attractions, and we hope that your visit to the country of magic, smiles and picturesqueness will be a pleasant experience which you will never forget. Your hosts, Alejandro and Fatima Rayo.

Hotel Amenities:
Room Amenities:
6 confortable rooms
Garden
Colonial decoration
People of great human warmth
Reservation
Hotel Casa Capuchinas
To reserve this hotel, please complete this form, along with any comments. Required fields are marked *